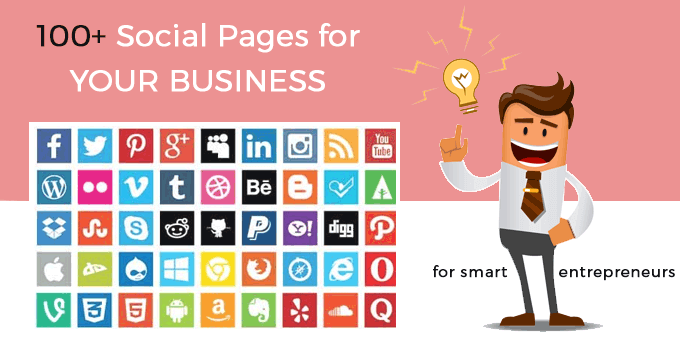 We will Create 100 Social Profiles for your business to improve the backlinks and ranking drastically
Social Profile Increase your visibility in search engine. Increase a lot of backlink for your website.
What we do?
Create Your Business Profile in Social Site.
Page Setup.
Optimize Your Page.
Profile Create By Manually
All Report in an Excel Sheet
Deliver On time.
Benefits
Increase of Your Local & International Business.
Social Bookmarking Your Website.
Google Humming-bird Algorithm, Penguin & Panda Safe.
Increase your visibility in search engines.
Increase lot of backlinks.
What is Social Profile?
Social Profiles are your very own social pages to promote your business, product, services. A few Social profile pages are
Facebook
Twitter
Google+
Instagram
YouTube
LinkedIn
Myspace
Pinterest
SoundCloud
Tumblr
Sit back, Relax and watch your site traffic grow
ORDER TODAY!
$189

$59 ONLY

Note: You will be directed to a form to submit your site details after the order is submitted.

Super Deal:
If Ordered Today: Get 3000 Visitors absolutely free.
BONUS
PLUS Receive the below Ebook FREEBIES worth $404
Yahoo 2.0 Traffic, Use Yahoo's Newest Traffic Secrets (Worth $40 )
Profitable Writer Finally Reveals 'Closely Guarded' Secrets That Can Increase Your Ability To Earn Extra Cash Whenever You Want It! ( Worth $47 )
Learn to Write Effective Sales Letters to Supercharge your marketing. ( Worth $65 )
Web Traffic Secrets, How to drive a Flood of Visitors to your website. ( Worth $49 )
The Secrets to Getting Rich with Viral Marketing ( Worth $75 )
Traffic, Signup & Sales, Make it Happen ( Worth $45 )
The Ultimate SalesMan, The simple step by step guide to perfecting the art of being a "Good Salesman" ( Worth $47 )
"Sales Letter For Newbies" - How YOU Can Write Your Own Sales Letter - Which Produces a Minimum 2-4% Conversion Rate - And Save Up To $10,000 From Hiring Your Own Copywriter! ( Worth $46 )