Do you need a new website?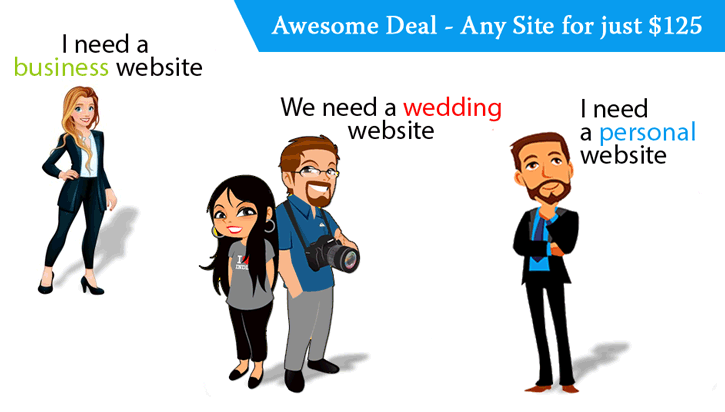 Unbelievable Web Design Offer.
Do you need a new website designed? Whether its a business website, money making website, wedding website, professional website, consultancy business site etc, we will create it for you.
What do I Get?
One Year Free Domain Name. (yourbusiness.com)
One Year Free Web Hosting
Eye Catching Web Design
A complete 5 Page Web Design, with contact form, google map, products, services, about us etc
5-7 Your business email accounts i.e yourname@yourdomain.com
Free Business Logo Design worth $45
400 Search Engine Submission
Frequently Asked Questions.
1. Do I get a domain name to choose?
YES. Kindly provide 3 domain name choice.
2. Will I get a full 5 page working website?
YES. We will design a fresh 5 page website for you.
3. Can I give you content for my website?
YES. You will have to provide the text content, images etc to be added to the site.
4. Do I pay anything extra?
NO. There are no hidden costs of charges.
5. How much should I pay after one year?
You will only pay $60 after one year for domain and hosting renewal.
What Clients Say.
Awesome Deal!
"I got a complete new website for my business, simply beautiful."
Cant go wrong
"Got my business website online for cheap, unbelievable. Definitely Recommended"
Once in a Lifetime Deal
"Loved my new website, very creative and helpful staff"