We list your Business with the TOP Businesses!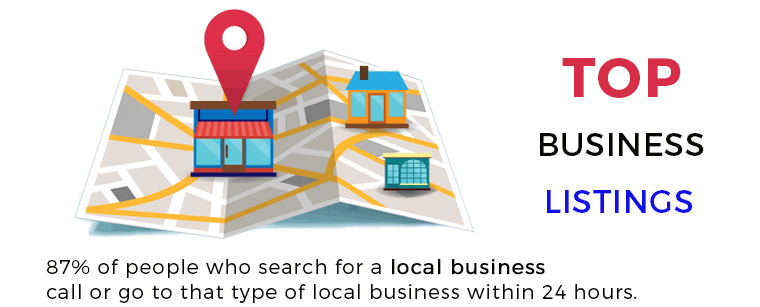 OFFER ENDING SOON
$99

$45 Only

Top 65+ Local Business Listing Sites To List Your Business On
100% Manual Listing by Experts
Permanent Quality Backlinks
Extra Ordinary Exposure in Search Engines

Excellent Search Engine Exposure
More Traffic, More Sales!
Detailed Report
We will list your business information on these sites manually to increase online exposure and it will provides new avenues to reach potential customers. These Business listings are important for local search ranking factors for major search engines and are completely necessary for any effective local SEO campaign.
Detailed Report will be delivered on completion, ORDER NOW!
Frequently Asked Questions.
1. How do I give you my business information?
Once you submit the order, you will get a form to submit the business information.
2. Is this a one time Fee?
YES. Its only a one time Fee, there are no recurring charges.
3. Will my website ranking improve?
YES. This listings are over the edge and helps in search engine ranking and direct traffic to your website.
4. Do I pay anything extra?
NO. There are no hidden costs of charges.
What Clients Say.
Simply the best
"Got a detailed report, checked my business listings, very detailed listings."
Very Happy, Go for it
"Got so many listings for my business in the search engines after this, thank you"
Got exactly as promised!
"This service takes the business to a next level"
Common relevant search terms for referencing this list of business listing sites: SEO business listing U.S., local listing sites, business listing sites, Global Business Listing, top local listing sites, local directory sites, U.S.A. & World business listing sites, best business listing sites